Additional information can be gathered for different Group Members depending on their role.
What problem is Additional Info on Group Members solving?
When you assign a Group Member in Wicket, you may need to collect additional information about the Group Member's role with the Group. The new Additional Info on Groups Members feature allows Wicket to configure custom fields to track this information. The fields available are similar to Additional Info on a Person or Organization record.
What are some use cases for Additional Info on Group Members?
Tracking additional context to a person's role in the Group
Term data where a term differs from the role's start and end date
Information related to their interests in this role, for example, a Volunteer's interests
How does this work?
When an Additional Info field is configured for a specific Group Member role, they will be displayed in the "Add group member" form when that specific role is selected.
For example, if an Additional Info section has been configured for a "Chair" role, the section will appear once this is selected in the Group Role dropdown.
Each role is limited to one Additional Info section, but this section can have many fields.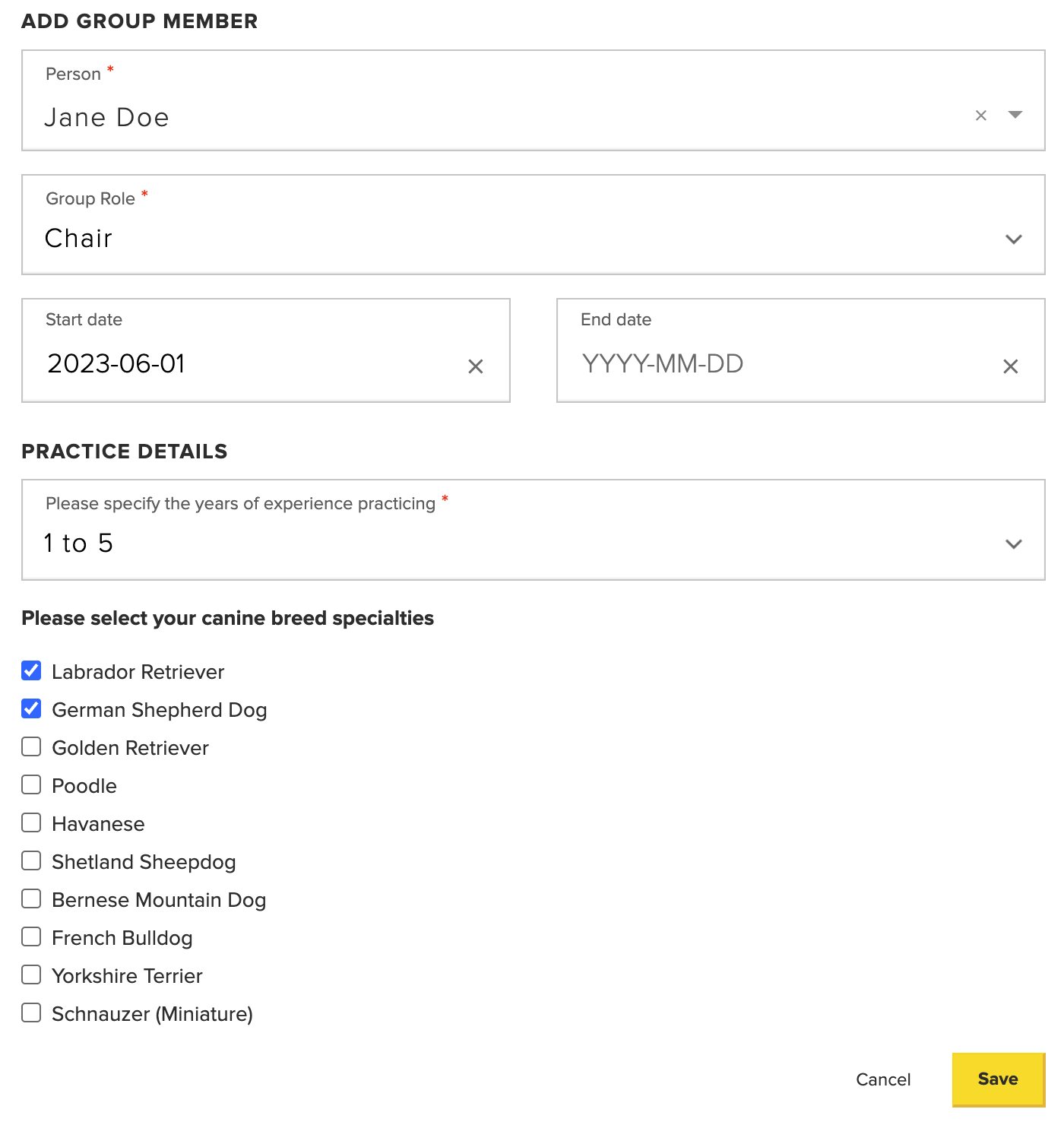 Importing
This additional info data can be populated by a Wicket administrator, or included in the import of Group Members as custom JSON.
Take advantage of this new feature
To use this new feature in Groups, please get in touch with Wicket Sales or Support.