Members may take a leave of absence during the membership season. This can be tracked in wicket. Depending on your configuration, the leave window may, or may not, affect the member's costs. Also depending on your configuration, adding Leave may be available to members to manage themselves, or to wicket admins only.
To manage Leave within wicket, navigate to the Person record.
Within their Person record, there is a "Manage member leave" button in the sidebar as well as a tab along the right edge with a calendar icon. Selecting either of these will open the Leave window.


Add Leave
Open the Leave window and click "Add leave dates."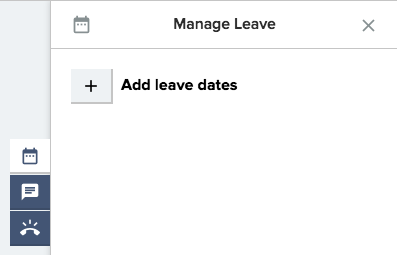 Enter the Start date and End date in YYYY-MM-DD format, then select the Reason for leave. The Reasons may be different depending on your configuration and business rules.
You may add more leave dates by clicking "Add leave dates." When complete, click "Save leave details.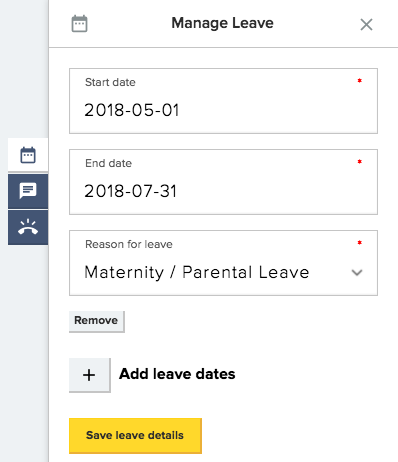 Within the sidebar an "Upcoming Member Leave" section now appears below the Membership Details, displaying any leave dates in the future.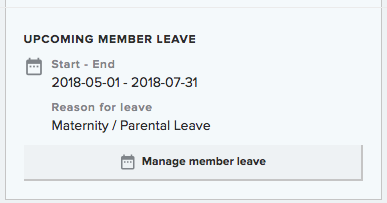 Edit or Remove Leave
You can edit, add, or remove leave entries by opening the Manage Leave window again. Clicking "Remove" will remove that specific entry from the Person's record.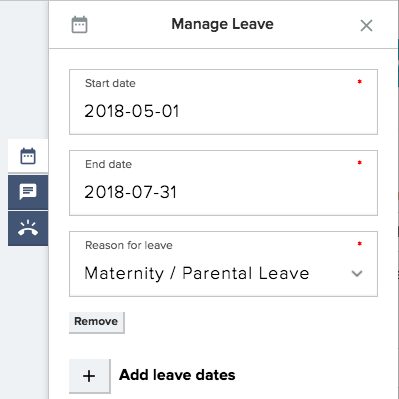 Current Leave
When a Member is currently on leave, a notice will appear below their main Person details.