Occasionally, a user may report receiving the following error message when attempting to log in with their credentials:
"Authentication attempt has failed, likely due to invalid credentials. Please verify and try again."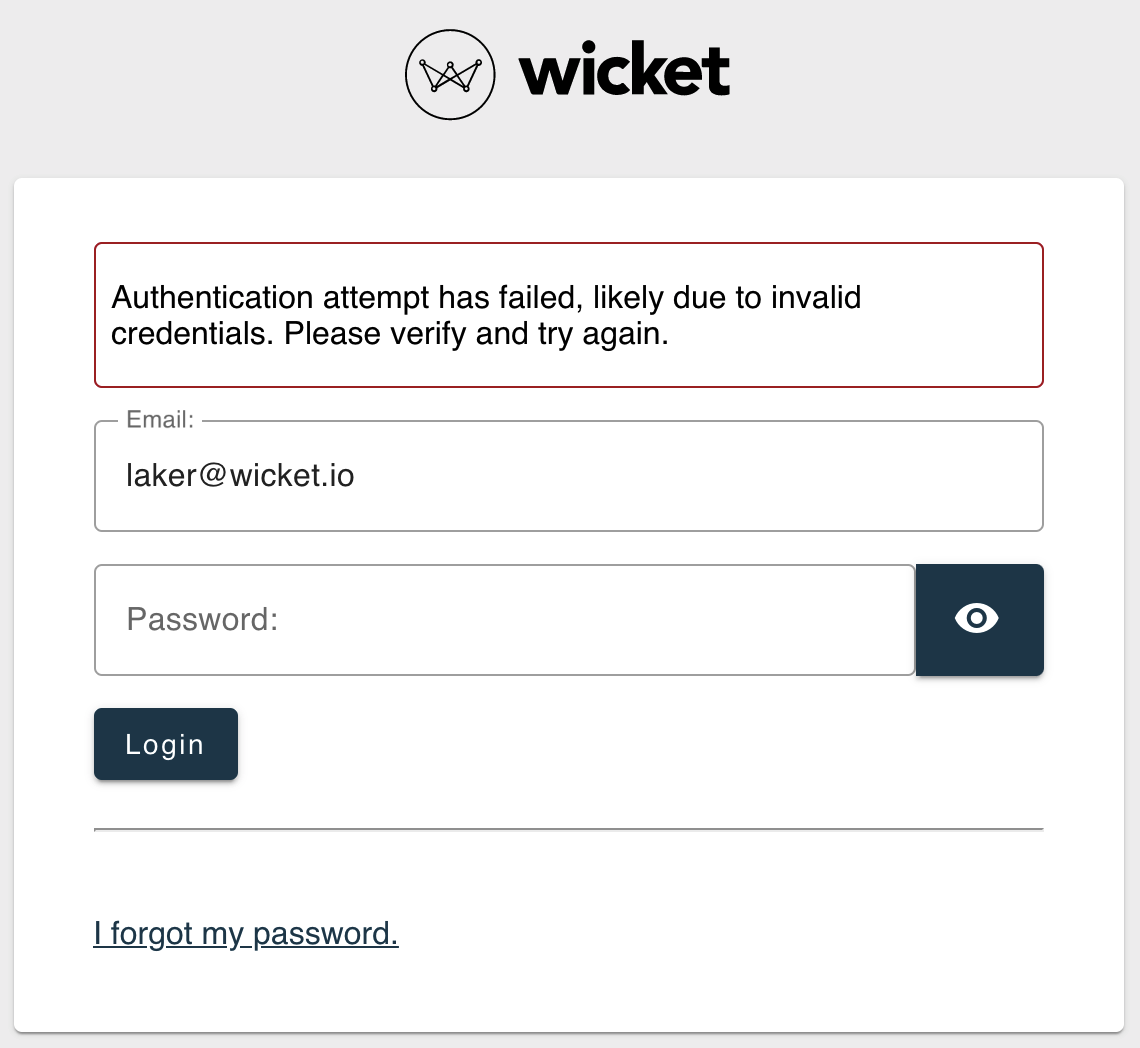 This typically happens when a user has entered an incorrect email address, password, or both. This error message also may be returned if the email they are attempting to use does not exist in Wicket.
To verify:
Navigate to the person's profile in Wicket.
Confirm that the email address they are using to login is indeed the login email for their account. This email will be marked as "LOGIN" at the top of their Wicket profile.

The login email is set using the "Is Primary (Used for login)" checkbox within the user's Contact Details.



If you've confirmed they are using the correct email for login, ask the user to carefully type in their email address and password and try again.
If they are still unable to successfully login, send a Reset Password email to have them change their password.
These steps should get the user on their way. If they still experience login issues, confirm if they are using any password plugins or saved passwords in their web browser which may be storing incorrect information.