To add an organization, click "Create > Organization."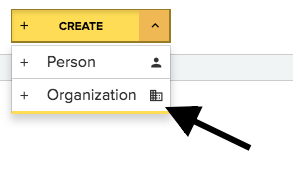 The Create organization form will open. Here you can set the Type of organization (if applicable), the Name, Alternate name, and description.
Organizations can be created in a hierarchy, so a Primary organization must be selected. by default, your organization will appear in the dropdown.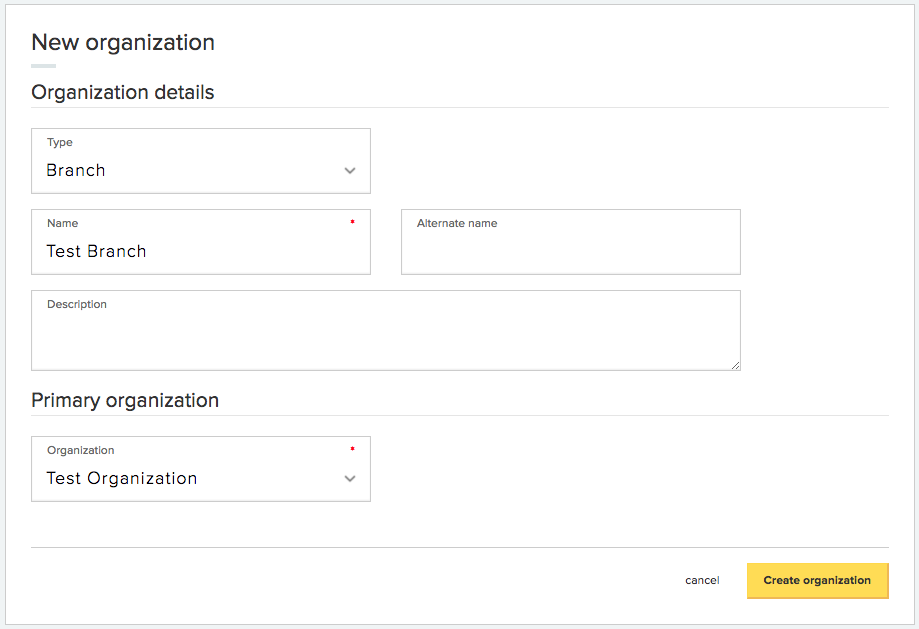 When complete, click "Create organization." The Organization's record is now created.