The Preferences screen contains Person data such as Language(s) and Communications preferences.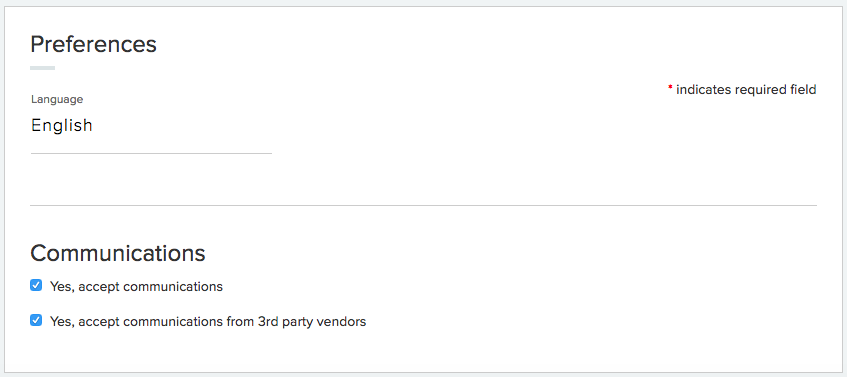 Depending on your wicket configuration, it may be possible for the Person record to contain multiple languages.
The Communications options may also differ based on your configuration. When syncing with MailChimp for communications, these options may be used to control subscribe/unsubscribe as well.